Today we are comparing two inexpensive wheel cleaner options. First up is perhaps the most widely used all purpose cleaner (APC), Simple Green.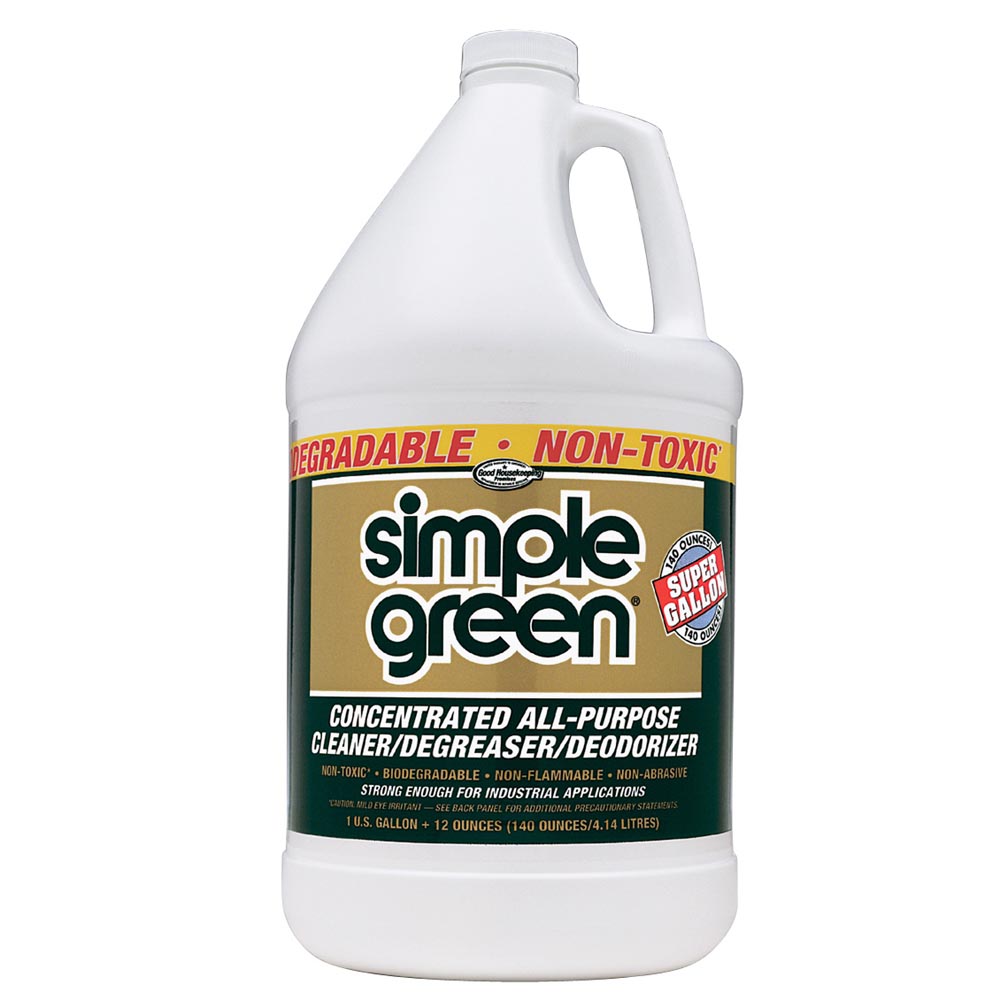 We tested it diluted 4:1. This is a popular dilution ratio for most APCs. This is the test wheel.
We used a combination of a natural sponge and this all purpose brush to agitate the solution.
While this was an effective cleaner for the outside of the wheel, it didn't seem to have the power to really clean the caked on brake dust on the insides.
Next up was Dawn Power Disolve. This cleaner is available in the kitchen cleaning supplies in most stores. It is a very powerful cleaner designed for ovens.
We tested this only in the rear area where the Simple Green APC seemed to be too weak to tackle the tough grit.
You could immediately see that this cleaner was attacking the grime! The results were much improved!